Let us be YOUR link to hope!
The mission of Kentucky CancerLink is to provide support by reducing and/or eliminating barriers to screening, diagnosis and treatment of cancer.  
Our Certified Patient Navigators work one-on-one with you to assess your needs.  Whether a cancer screening is needed, a wig, or another need during a cancer diagnosis, we want to help!  Kentucky CancerLink is based in Lexington, KY, but offers services state-wide!  If you have a question, please give us a call at 859.309.1700.
We look forward to getting to know YOU!
Download the Kentucky CancerLink Brochure
Mark your calendars!!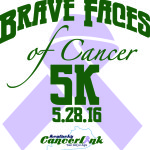 Click here to register for the Brave Faces of Cancer 5K!
For more information about #UNTIL, click on the ad below!